President and Western Director
Meagan Duffee-Yates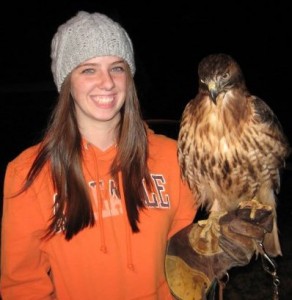 Vice President and Facebook Admin
Tony Taylor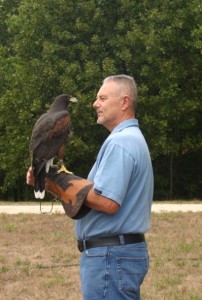 Treasurer
Larry Temares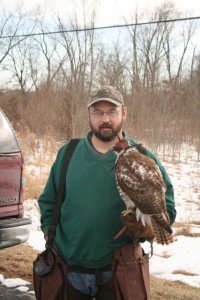 Secretary
Jennifer Bruner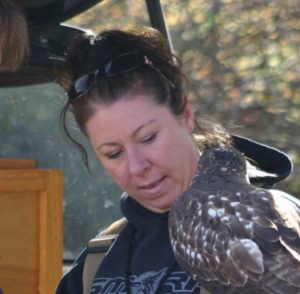 Jennifer was first made aware of the Missouri Falconry Association by a cover article in Rural Missouri magazine. She attended a field meet with her family and was instantly hooked. With half frozen wet feet, she could not wait to go to the next field and see another bird fly. She went to field meets for about five years before obtaining her falconry license. She has been practicing the art of falconry for two years as a licensed falconer, concentrating her efforts on wild-caught red-tailed hawks. She enjoys educating the public with an "up close and personal" experience, paying close attention to acclimate the wild-caught birds to humans.

Central Director
John Lessiack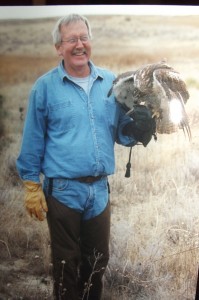 Northwest Director
Joe Landewee
Southeast Director and Webmaster
Brian Andrews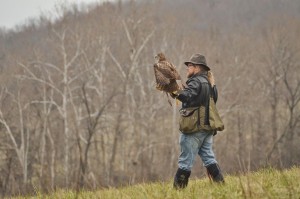 I grew up in St. Louis on concrete and asphalt.  As a teen, I decided I wanted to pursue the world in the woods.  Trapping, fishing, hunting, and Jeepin' all made their way into my life and I never looked back.  Falconry became a passion of mine while researching my family's history.  I always loved birds of prey, but did not know it was a currently practiced sport in the USA.  When I found out, the game was on.  The ability to be beside my hawk or falcon, during their instinctive pursuit of prey, is amazing.  I have learned so much, so far, and yet have barely scratched the surface of what is available to me.  I am currently flying an Female Passage Merlin.  I have also had the honor of flying a Passage Female Red Tailed Hawk, Passage Female Cooper's Hawk, and a Passage Female American Kestrel.  Time in the woods or field with my bird, is a way of life.